I bought an amazing gym bag at Lululemon Athletica about a year ago; unfortunately the zipper broke so I took it back to the Halifax, NS store to see if it could be fixed. Turns out it couldn't be but they offered me another bag of my choice to replace it. Initially I was offered the
Legendary Duffel
but it was too small to hold all of my gear and the outside pockets didn't have zippers.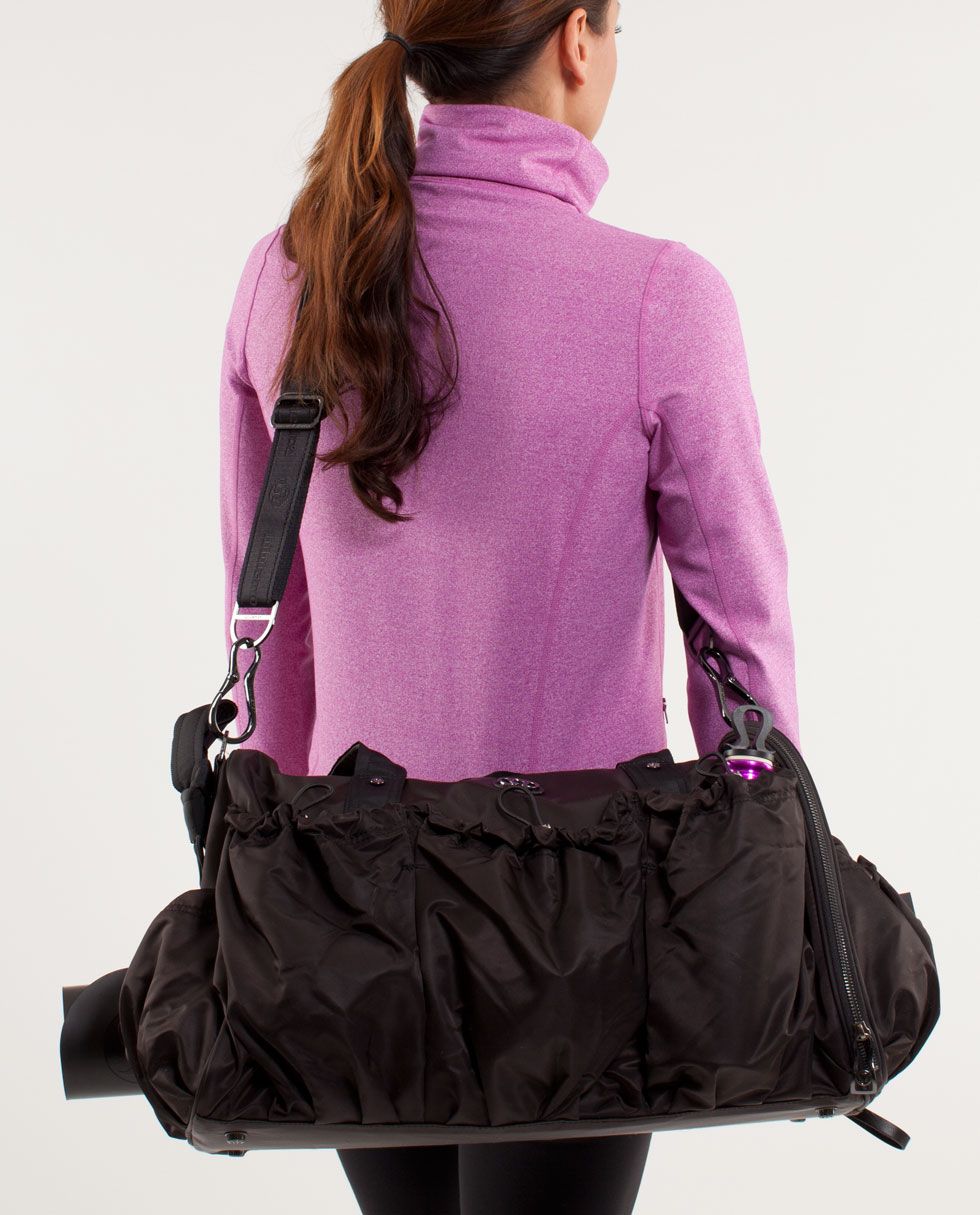 Instead I chose the
Which Way to the Gym Duffel
for men. Both bags cost $148CDN. Some of the great features are pictured below but see my video for an in depth review, focused on its use for MMA. I meant to show that it could hold shin guards, 16oz boxing gloves, two pairs of mma gloves, head gear and focus mitts but I forgot. FYI, it can.
Outside pockets and yoga straps.
Hand and shoulder straps with slim leather pads.
A lockable strap adjuster.
Quality metal clasps.
Nothing will ever compare to my old Bon Voyage Duffel but this bag comes very close. Bon voyage old friend; I'll miss you. It's too bad about your zipper.